In Memoriam
Furunäs Florita RS 3580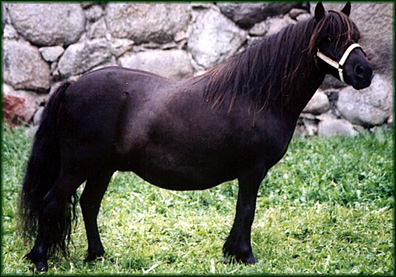 Bjärsjölagård 2002 (9 years old) Photo: Magnus Archenholtz
Born 1993, black, 98 cm, Diploma, AB-licensed
Died on May 22, 2007 (14 years old)
Swedish Show Champion (SUCH)
Florita was one of our most successful mares, with a reserve Best in Show at Bjärsjölagård in 2002 as her top achievement! At that show, she got 10 p for her type! Florita received a diploma at the age of three and won several gold medals and gained 42 p at the most. Florita was furthermore a Swedish Show Champion (SUCH).
Florita was by Furunäs Fernando RS 258, a double Best in Show winner with 44 p and also the winner of the Major Stallion League for 2002 & 2004, and out of Furunäs Benita RS 2736, elite- and gold winner.
 Florita was covered by Furunäs Bonzo RS 269 in the summer of 2006. Unfortunately, her little filly died when being born on May 22, 2007. Since the delivery was very exhausting for Florita it took quite some time before she had the strength to try and get up on her feet again. Since it would be very risky for her to continue to lie down much longer we tried to help her up. For several hours six of us worked hard on trying to lift her up, unfortunately with no success. Since her strength was gradually weakening we asked the vet to come back. She confirmed that Florita had become lame in her legs due to the delivery complications and that unfortunately there was nothing more we could do now to help her. Sadly, we had to take the very painful decision of putting Florita down.
Florita was a beautiful and proud mare. Her integrity always reminded us that to a big portion she was still a wild horse inside. She was also a very protective mother to her foals.
Pedigree
Furunäs Fernando RS 258

Furunäs Benita RS 2736

Rosafir of Transy RS 66

Furunäs Petronella RS 654

Onyx v.St. Geerhof RS 204

Furunäs Perlita RS 1435

Rosethorn of Transy SPSB 1750

Rosemary of Transy SPSB 5504

Rosolio of Transy RS 63

Pippilotta RS 153

Scurry of Marshwood NL-S.534

Gieneke v.St. Geerhof NL-S.17449

Galax RS 138

Furunäs Penny RS 653
Offsprings
| | | | | |
| --- | --- | --- | --- | --- |
| Born | Sex | Name | Colour | Sire |
| 1997 | M | Furunäs Jorma | Black | Roy v. Bunswaard RS 184 |
| 1998 | F | Furunäs Karita | Black | Roy v. Bunswaard RS 184 |
| 1999 | M | Furunäs Logan | Black | Flagg RS 85 |
| 2000 | M | Furunäs Monthy | Black | Furunäs Sahib RS 243 |
| 2001 | F | Furunäs Nilla | Black | Hormesta Erik Viking RS 325 |
| 2002 | - | Not covered in 2001 | - | - |
| 2003 | F | Furunäs Ponyta | Black | Timothy v. St. Geerhof RS 200 |
| 2004 | - | Not pregnant | - | Bonance v. Dorpzicht RS 255 |
| 2005 | M | Furunäs Rapidash | Black | Furunäs Bonzo RS 269 |
| 2006 | F | Furunäs Shakira | Black | Furunäs Bonzo RS 269 |
| 2007 | F | Died during birth | Black | Furunäs Bonzo RS 269 |
Show results
Date
Location
Judge
Points
Pos

.

1996-08-18

Norra Åsum

Birgitta Larsson

8 8 8 8 9 = 41 p

2 & Diploma

1997-07-26

Hässleholm

Inge Wilhelmsson

8 8 8 8 9 = 41 p

AB-licensed

2002-08-03

Bjärsjölagård

Håkan Ström

10 9 8 6 8 = 41 p

2/7 & Reserve-BIS

2002-09-22

Borås

Inga-Lill Hoveklint

9 9 8 7 8 = 41 p

3/8

2003-08-16

Vreta Kloster

Ulricha Nordmark

9 9 8 8 8 = 42 p

2/7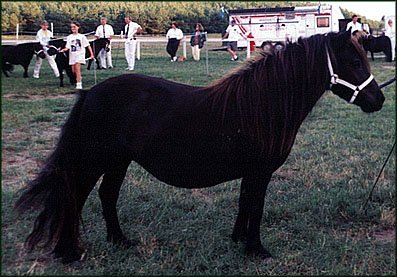 Norra Åsum 1996 (3 years old)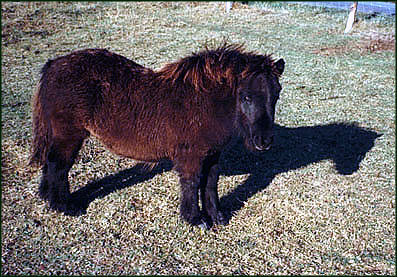 Furunäs Stud 1993 (Foal)