Sold
Furunäs Rebell Spar 38-05-0352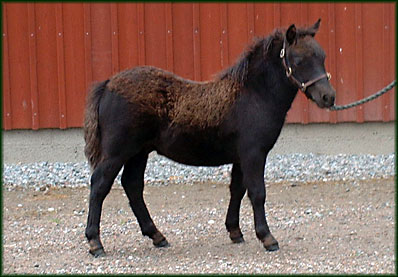 Visbohammar in August 2005 (foal)
Born 2005, black
Rebell is a black colt born on June 16, 2005. When he was shown as a foal at a horse show he recieved 39 points.
Rebell is by Furunäs Bonzo RS 269, gold rewarded with 42 p, and out of our diploma mare Furunäs Fergie RS 3582, A-licensed with several gold awards and 42 p as the highest.
Rebell was sold to Leciha's Stud in January 2006.
Pedigree
Furunäs Bonzo RS 269

Furnäs Fergie RS 3582

Onyx v.St. Geerhof RS 204

Furunäs Petronella RS 654

Furunäs Fernando RS 258

Furunäs Bonnie RS 2331

Scurry of Marshwood NL-S.534

Gieneke v.St. Geerhof NL-S.17449

Rosolio of Transy RS 63

Pippilotta RS 153

Rosafir of Transy RS 66

Furunäs Petronella RS 654

Onyx v. St. Geerhof RS 204

Furunäs Pensé Spar 38-85-7485
Show results
| | | | | |
| --- | --- | --- | --- | --- |
| Date | Location | Judge | Points | Pos. |
| 2005-07-16 | Rockelstad | Morgan Johnsson | 8 8 7 8 8 = 39 p | 2/4 |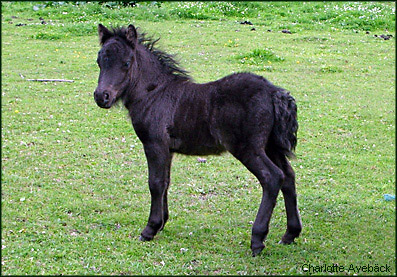 Täby summer 2005 (newly born)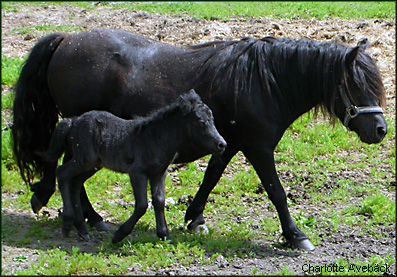 Täby summer 2005 (newly born)