In Memoriam
Furunäs Fergie RS 3582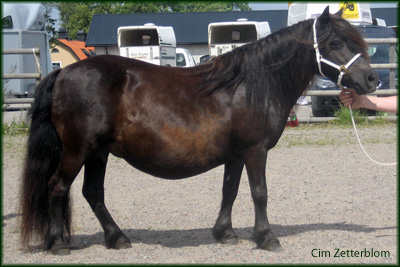 Rockelstad in July 2008 (15 years old) Photo: Cim Zetterblom
Born 1993, black, 96 cm, Diploma, Elite licensed
Dead on August 28, 2009 (16 years old)
Fergie received a diploma at the age of three and  she has won several gold medals with 42 p as the highest. In 2005 Fergie got A-licensed due to her good breeding qualities.
 Fergie is by Furunäs Fernando RS 258, a double Best in Show winner with 44 p and also the winner of the Major Stallion League for 2002 & 2004, and out of SUCH Furunäs Bonnie RS 2331, elite- and gold winner.
Fergie is the mother of Furunäs Jersey Joe, who was part of Team Skäpperöd, twice Swedish Champions in four-in-hand-driving for ponies. You can read more about them under Horse & Carriage.
Fergie is the mother of two licensed stallions: Furunäs Nelson RS 444 owned by Skattens Stuteri and Furunäs Rebell owned by Carthorse Stuteri.
In the summer of 2008 Fergie was covered by the Elite stallion Wessel vd Amstelhof RS 235 but did not get pregnant. Later investigations have shown that Wessel is unfortunately no longer fertile.
In the summer of 2009 Fergie was hit by EPSM (Equine polysaccharide storage myopathy) which we finally managed to treat through a long period of medication. When she was without symptoms she could join her flock and enjoy the summer field for several weeks. At the end of August, however, she became completely lame in her left front hoof. She probably had been hit by a dorsal displacement of the soft palate due to overstrain during the EPSM treatment. We tried to stop the pain in order to have her hoof x-rayed but not even double doses helped ... On Friday August 28 we had to make the painful decision of finally relieving her from her pain.
We will always remember Fergie as a beautiful and feminine little mare. Her amazing main and tail gave her a fairy tale look. Her qualities as a breeding mare are well documented through her two licensed sons, among other off springs. We are tremendously grateful that she gave us her beautiful daughter Umbria so that Fergies blood lines will continue on the stud.
Fergie's excellent breeding has qualified her for an Elite award in 2009.
In September 2009 Fergie became Elite licensed due to her outstanding breeding.
Pedigree
Furunäs Fernando RS 258

Furunäs Bonnie RS 2331

Rosafir of Transy RS 66

Furunäs Petronella RS 654

Onyx v.St. Geerhof RS 204

Furunäs Pensé Spar 38-85-7485

Rosethorn of Transy SPSB 1750

Rosemary of Transy SPSB 5504

Rosolio of Transy RS 63

Pippilotta RS 153

Scurry of Marshwood NL-S.534

Gieneke v.St. Geerhof NL-S.17449

Lockinge Mason RS 83

Furunäs Pamela RS 343
Offsprings
| | | | | |
| --- | --- | --- | --- | --- |
| Born | Gender | Name | Colour | Sire |
| 1997 | Colt | Furunäs Jersey Joe | Black | Skäpperöds Jason RS 285 |
| 1998 | Colt | Furunäs Korgy | Black | Roy v. Bunswaard RS 184 |
| 1999 | Filly | Furunäs Lassie | Black | Flagg RS 85 |
| 2000 | Colt | Furunäs Marengo | Black | Furunäs Sahib RS 243 |
| 2001 | Colt | Furunäs Nelson | Black | Hormesta Erik Viking RS 325 |
| 2002 | - | Not covered in 2001 | - | - |
| 2003 | Colt | Furunäs Pablo | Black | Timothy v. St. Geerhof RS 200 |
| 2004 | - | Not pregnant | - | Bonance v. Dorpzicht RS 255 |
| 2005 | Colt | Furunäs Rebell | Black | Furunäs Bonzo RS 269 |
| 2006 | Colt | Furunäs Salinero | Black | Furunäs Bonzo RS 269 |
| 2007 | Colt | Furunäs Timmy | Black | Furunäs Bonzo RS 269 |
| 2008 | Filly | Furunäs Umbria | Black | Furunäs Bonzo RS 269 |
| 2009 | - | Not pregnant | - | Wessel vd Amstelhof RS 235 |
Show results
| | | | | |
| --- | --- | --- | --- | --- |
| Date | Location | Judge | Points | Pos. |
| 1995-08-20 | Norra Åsum | Annika Strindgård | 9 8 8 7 8 = 40 p | 3 |
| 1996-07-14 | Växjö | Börje Brostorp | 8 8 8 8 8 = 40 p | 2/6 & Diploma |
| 1997-07-26 | Hässleholm | Inge Wilhelmsson | 40 p | AB-licensed |
| 2005-07-16 | Rockelstad | Morgan Johnsson | 9 9 8 8 8 = 42 p | 3/9 |
| 2005-08-28 | Visbohammar | Madeleine Beckman | 9 9 8 7 7 = 40 p | A-licensed |
| 2008-07-19 | Rockelstad | Ronny Johnsson | 9 8 8 8 8 = 41 p | 1/3 Best Veteran |
| 2009-09-20 | Enköping | Madeleine Beckman | --- | Elite-licensed |

Täby in June 2008 (15 years old)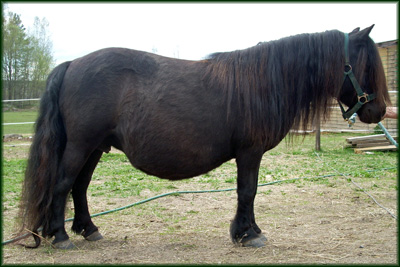 Täby in May 2008 (15 years old) Photo: Freja Avebäck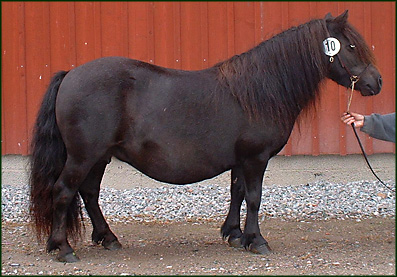 Täby summer 2005 (12 years old) Photo: Cim Zetterblom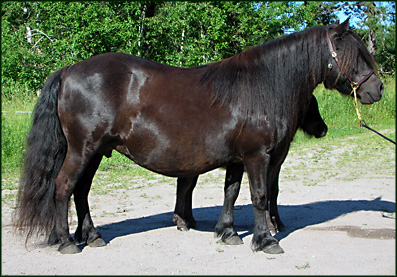 Täby summer 2005 (12 years old)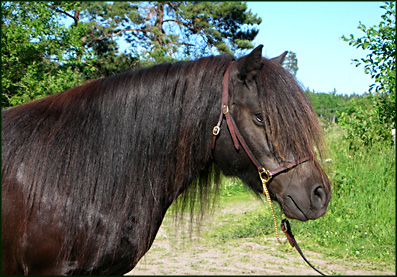 Täby summer 2005 (12 years old)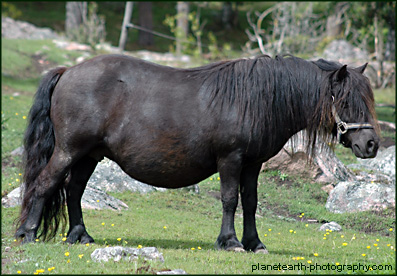 Täby summer 2005 (12 years old)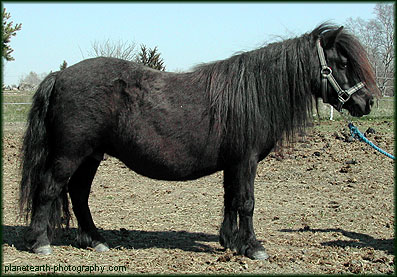 Täby spring 2004 (11 years old)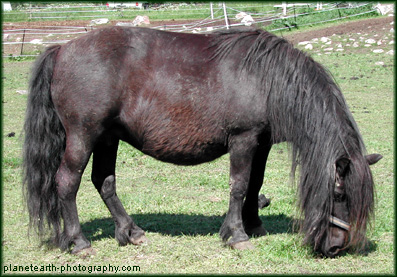 Täby summer 2003 (10 years old)