In Memoriam
Furunäs Umbria RS 6594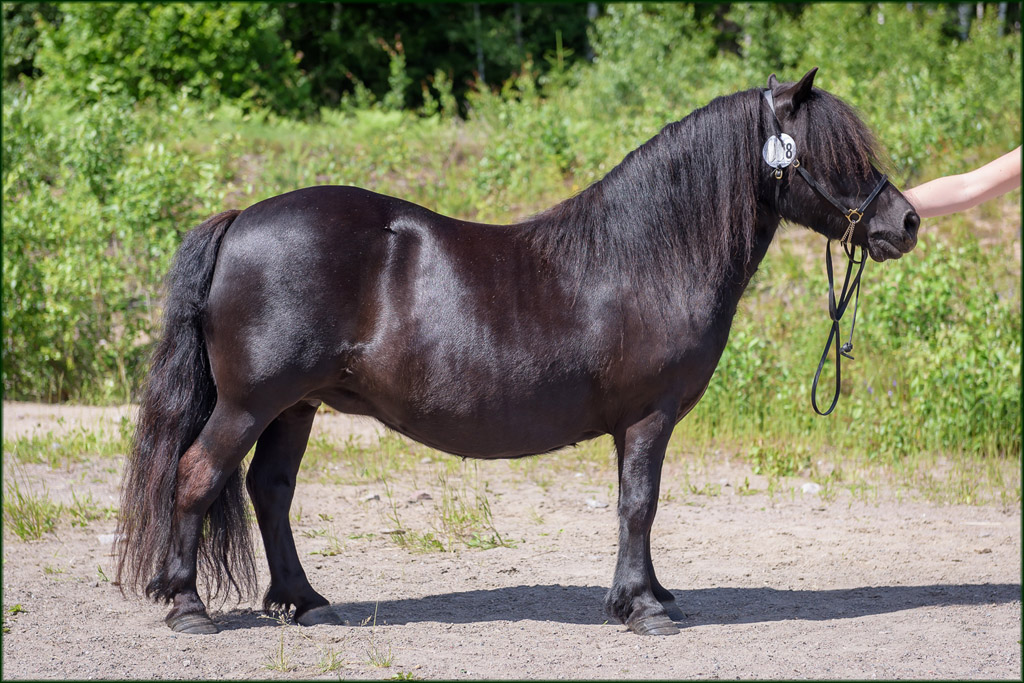 Rimbo in June 2015 (7 years old)
Born 2008, black, 99 cm / 15,5 cm, Diploma, GI-licensed
Dead on November 13, 2019 (11 years old)
SDPC = Sire and Dam Parentage Checked via DNA
Umbria is a black mare born on June 6, 2008.
Umbria is by Furunäs Bonzo RS 269, Super-SUCH, Champion Stallion and BIS with 43 p, and out of our diploma mare Furunäs Fergie RS 3582, Elite-licensed with several gold awards and 42 p as the highest.
Umbria has been particularly longed for since her mother Fergie had given us eight colts earlier.
Umbria was shown for the first time as a 2 year old and was rewarded fantastic 42 p and later on became Champion Filly in tough competition with two beautiful 3 year olds. I was very touched by this moment since my thoughts went to her lovely mother Fergie, whom we so sadly lost in 2009.
We went to the licensing show with Umbria and to our joy she won the class for 3 year olds and got 41 p and a Diploma!
In January 2019 Umbria was hit by laminitis. We medicated her for more than 6 months and finally she showed no symptoms, however, she had rotations in both front hoofs. During the summer 2019 we were happy to see that she could join her flock in the summer field, even though she always needed to wear a grass reducer, just to be safe. When the fall came and they were moved to the winter field and were fed with hay silage the laminitis came back, unfortunately, and this time even worse than before. Hence, we had to make the very hard decision of ending her pain.
Umbria was the athlete in the flock, and she flew with ease over a railing from only a couple of meters distance. When loose jumping, she put a good margin between herself and the fences but also had time to do a couple of capers in between. With no fences in sight, she was always the first to come forward for a cuddle.
Rest in peace, dearest Umbria.
Pedigree
Furunäs Bonzo RS 269

Furnäs Fergie RS 3582

Onyx v.St. Geerhof RS 204

Furunäs Petronella RS 654

Furunäs Fernando RS 258

Furunäs Bonnie RS 2331

Scurry of Marshwood NL-S.534

Gieneke v.St. Geerhof NL-S.17449

Rosolio of Transy RS 63

Pippilotta RS 153

Rosafir of Transy RS 66

Furunäs Petronella RS 654

Onyx v. St. Geerhof RS 204

Furunäs Pensé Spar 38-85-7485
Offsprings
| | | | | |
| --- | --- | --- | --- | --- |
| Born | Gender | Name | Color | Sire |
|  2012 | Filly | Furunäs Zindy | Black |  Furunäs Bonzo RS 269 |
Show results
| | | | | |
| --- | --- | --- | --- | --- |
| Date | Location | Judge | Points | Pos. |
| 2010-07-04 | Skogslotten | Annika Strindgård | 9 8 8 8 9 = 42 p | 1/3 Champion Filly |
| 2011-07-24 | Väddö | Remond Molenkamp & Ulricha Nordmark | 8 8 8 8 8 = 40 p | 3/5 |
| 2011-09-10 | Akalla | Elisabeth Ljungstorp | 9 8 8 8 8 = 41 p | 1/5 Diploma GI licensed |
| 2013-08-25 | Rimbo | Madeleine Beckman | 9 8 8 7 8 = 40 p | 6/10 |
| 2015-06-28 | Rimbo | Morgan Johnsson | 9 8 8 8 8 = 41 p | 4/6 |

Rimbo in August 2013 (5 years old)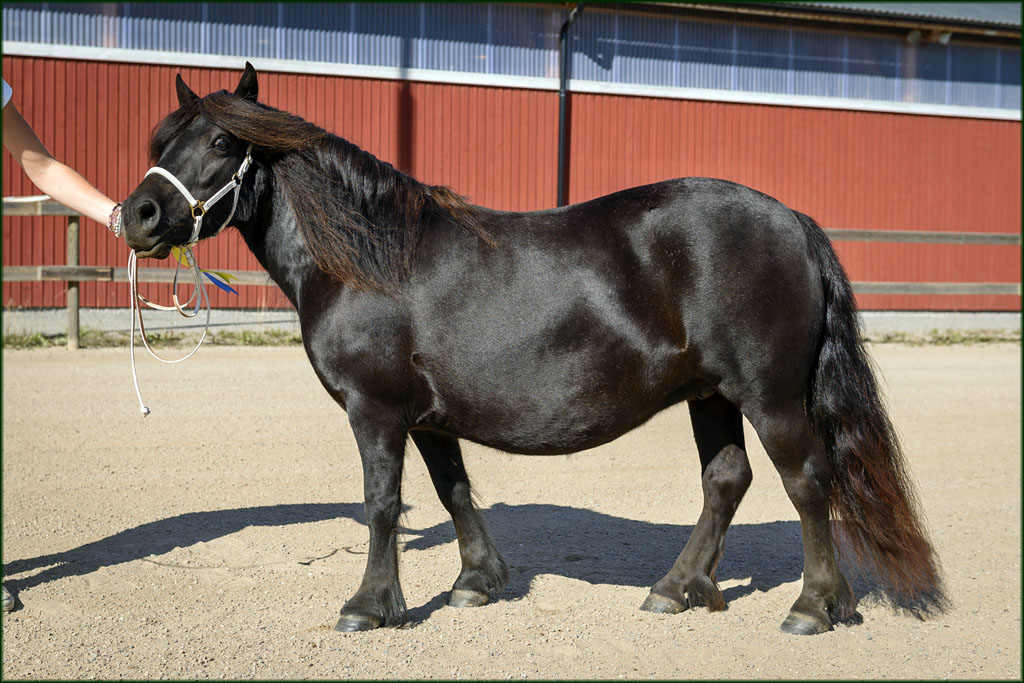 Rimbo in August 2013 (5 years old)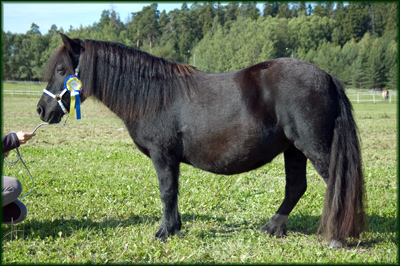 Akalla in September 2011 (3 years old)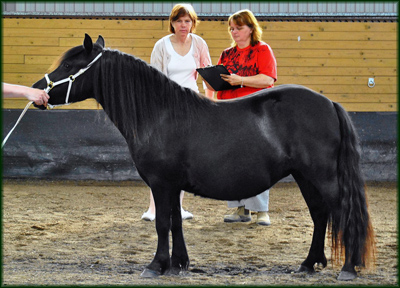 Skogslotten in July 2010 (2 years old) Photo: Frida Erixon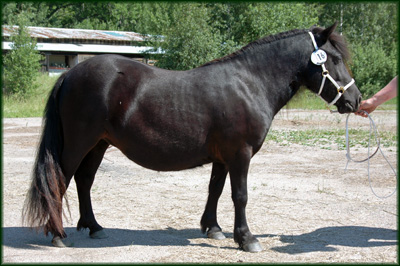 Skogslotten in July 2010 (2 years old)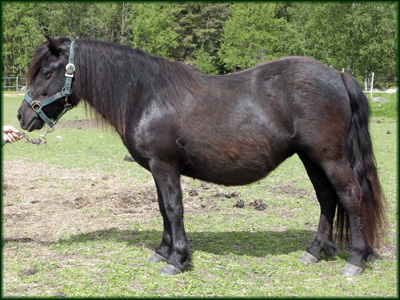 Täby in June 2010 (2 years old)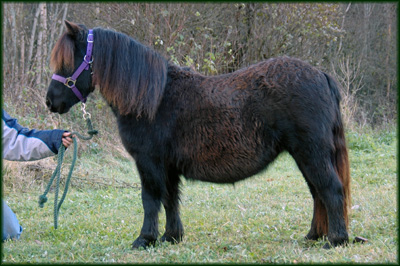 Täby in October 2009 (1 year old) Photo: Freja Avebäck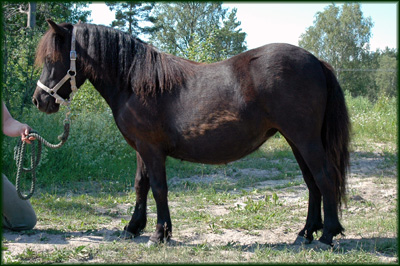 Täby in June 2009 (1 year old) Photo: Freja Avebäck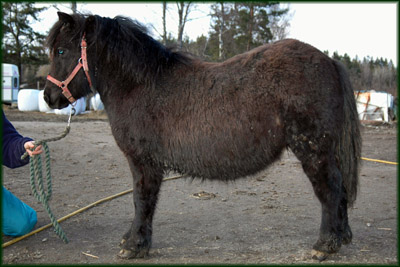 Täby in April 2009 (1 year old) Photo: Freja Avebäck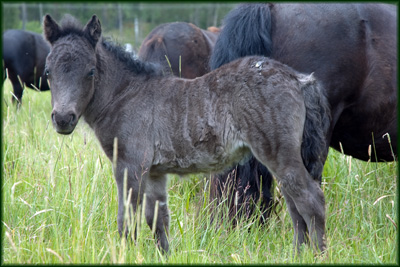 Täby in June 2008 (foal)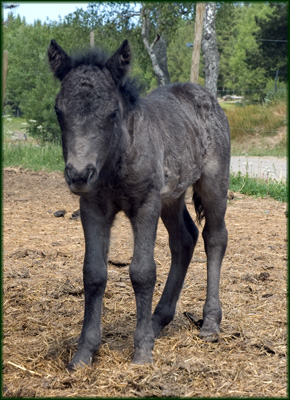 Täby in June 2008 (newly born)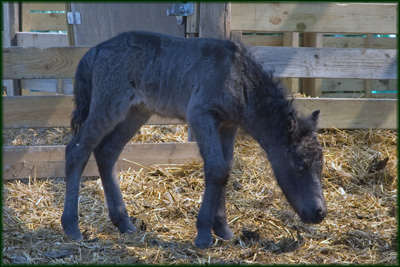 Täby in June 2008 (newly born)