Sold
Furunäs Timmy Spar 38-07-0122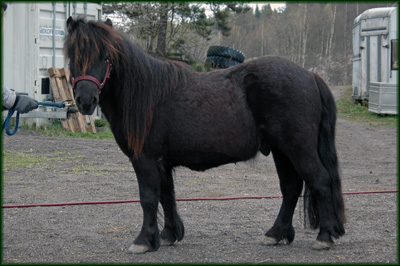 Täby in May 2010 (3 years old)
Born 2007, black
Timmy is a black gelding born on July 3, 2007.
Timmy is by Furunäs Bonzo RS 269, Super-SUCH, Champion Stallion, BIS and gold rewarded with 43 p, and out of our diploma mare Furunäs Fergie RS 3582, A-licensed with several gold awards and 42 p as the highest.
Timmy has two licensed brothers: Furunäs Nelson RS 444 (by Hormesta Erik Viking RS 325) and Furunäs Rebell RS 537 (by Furunäs Bonzo RS 269).
Another brother of Timmy is Furunäs Jersey Joe, who was part of Team Skäpperöd, twice Swedish Champions in four-in-hand-driving for ponies. You can read more about them under Horse & Carriage.
Timmy became a gelding in February 2010 and we hope we can find him a good home where he can be used for riding and driving going forward.
Timmy was sold in May 2010 to Anna Lundin at Hippoteket and we hope he will do well in her pony riding school.
Pedigree
Furunäs Bonzo RS 269

Furnäs Fergie RS 3582

Onyx v.St. Geerhof RS 204

Furunäs Petronella RS 654

Furunäs Fernando RS 258

Furunäs Bonnie RS 2331

Scurry of Marshwood NL-S.534

Gieneke v.St. Geerhof NL-S.17449

Rosolio of Transy RS 63

Pippilotta RS 153

Rosafir of Transy RS 66

Furunäs Petronella RS 654

Onyx v. St. Geerhof RS 204

Furunäs Pensé Spar 38-85-7485
Show results
| | | | | |
| --- | --- | --- | --- | --- |
| Date | Location | Judge | Points | Pos. |
|   |   |   |   |   |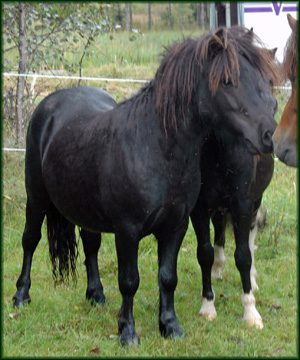 Gullsmyra in August 2009 (2 years old) Photo: Freja Avebäck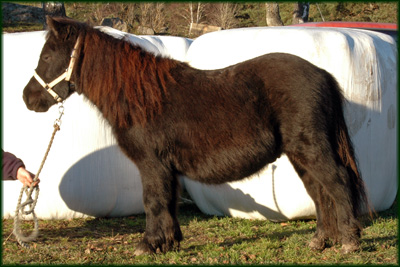 Täby in Novdember 2008 (1 year old) Photo: Freja Avebäck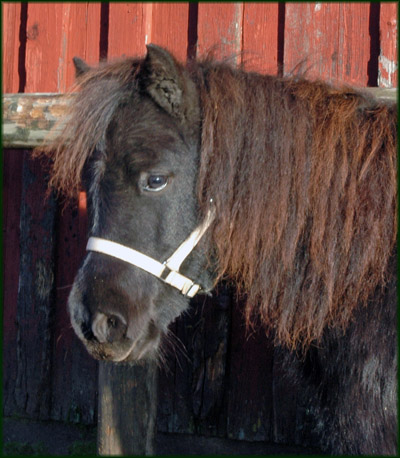 Täby in November 2008 (1 year old) Photo: Freja Avebäck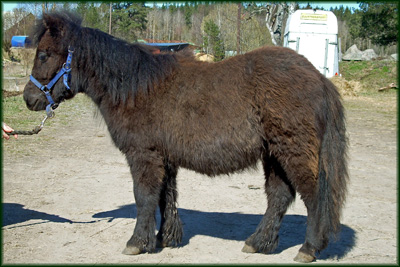 Täby in April 2008 (1 year old) Photo: Freja Avebäck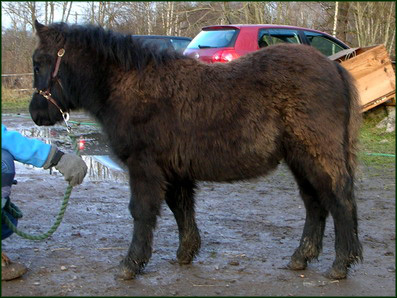 Täby in November 2007 (foal)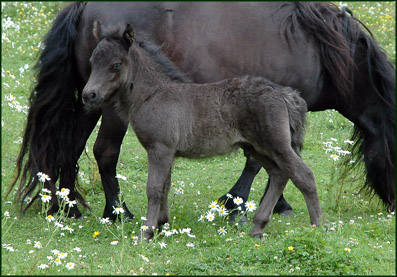 Täby in July 2007 (foal)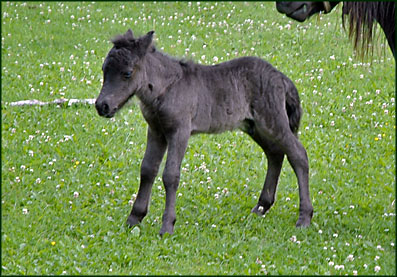 Täby in July 2007 (newborn)