Sold
Furunäs Safir Spar 38-06-0096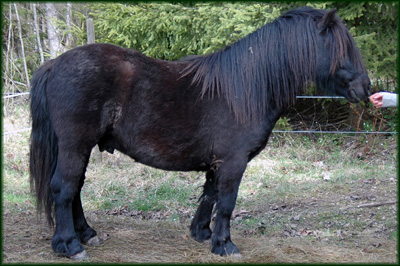 Gullsmyra in May 2010 (4 years old)
Born 2006, black
Safir is a black gelding born on June 25, 2006.
Safir is by Furunäs Fernando RS 258, a double Best in Show winner with 44 p as well as the winner of the Major Stallion League in both 2002 & 2004, and out of Furunäs Lisette RS 5151, gold rewarded with 41 p.
During the winter of 2008/2009 Safir was broken in to pull a carriage.
Safir became a gelding in February 2010 and was sold in May 2011 to Slättrö Gård where he will be part of their riding school for small children.
Pedigree
Furunäs Fernando RS 258

Furunäs Lisette RS 5151

Rosafir of Transy RS 66

Furunäs Petronella RS 654

Flagg RS 85

Furunäs Ginette RS 3607

Rosethorn of Transy SPSB 1750

Rosemary of Transy SPSB 5504

Rosolio of Transy RS 63

Pippilotta RS 153

Trim of Marshwood RS 26

Rosita RS 102

Furunäs Fernando RS 258

Furunäs Roxette RS 2004
Show results
| | | | | |
| --- | --- | --- | --- | --- |
| Date | Location | Judge | Points | Pos. |
|   |   |   |   |   |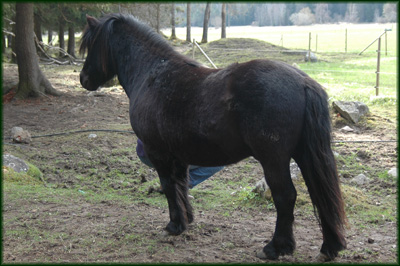 Gullsmyra in May 2010 (4 years old) Photo: Freja Avebäck

Gullsmyra in August 2009 (3 years old) Photo: Freja Avebäck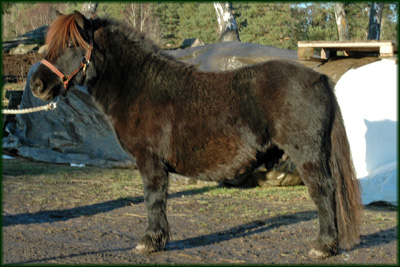 Täby in November 2008 (2 years old) Photo: Freja Avebäck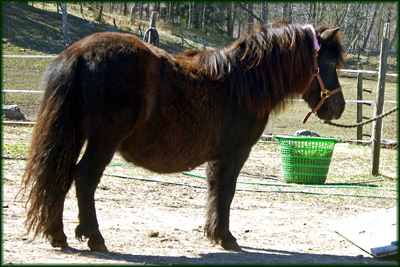 Täby in April 2008 (2 years old) Photo: Freja Avebäck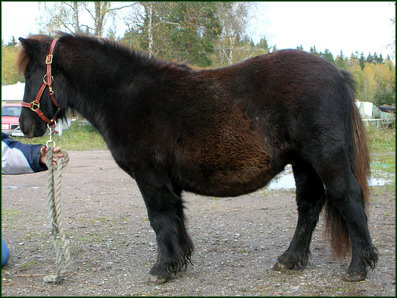 Täby in October 2007 (1 year old) Photo: Freja Avebäck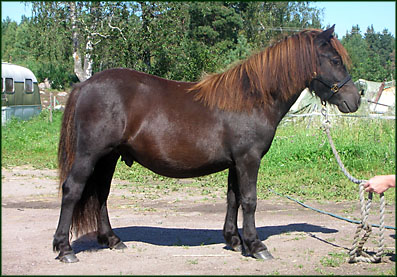 Täby in July 2007 (1 year old) Photo: Freja Avebäck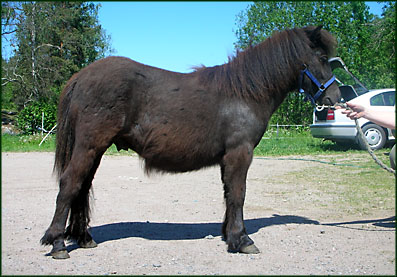 Täby in June 2007 (1 year old) Photo: Freja Avebäck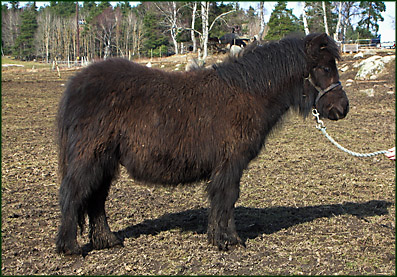 Täby in March 2007 (1 year old) Photo: Freja Avebäck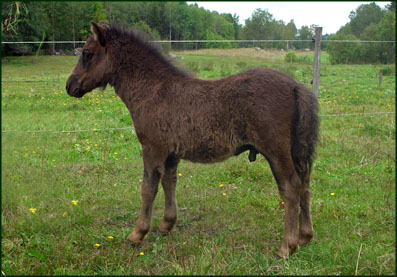 Täby in August 2006 (foal)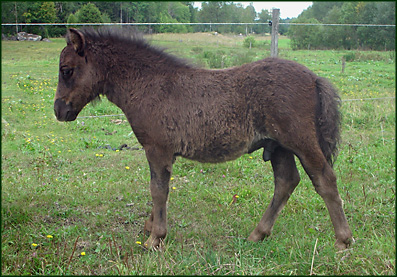 Täby in August 2006 (foal)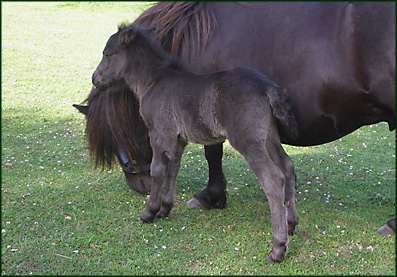 Täby in June 2006 (newly born)